Nearly Square Pink Dyed Hemp Vintage Rug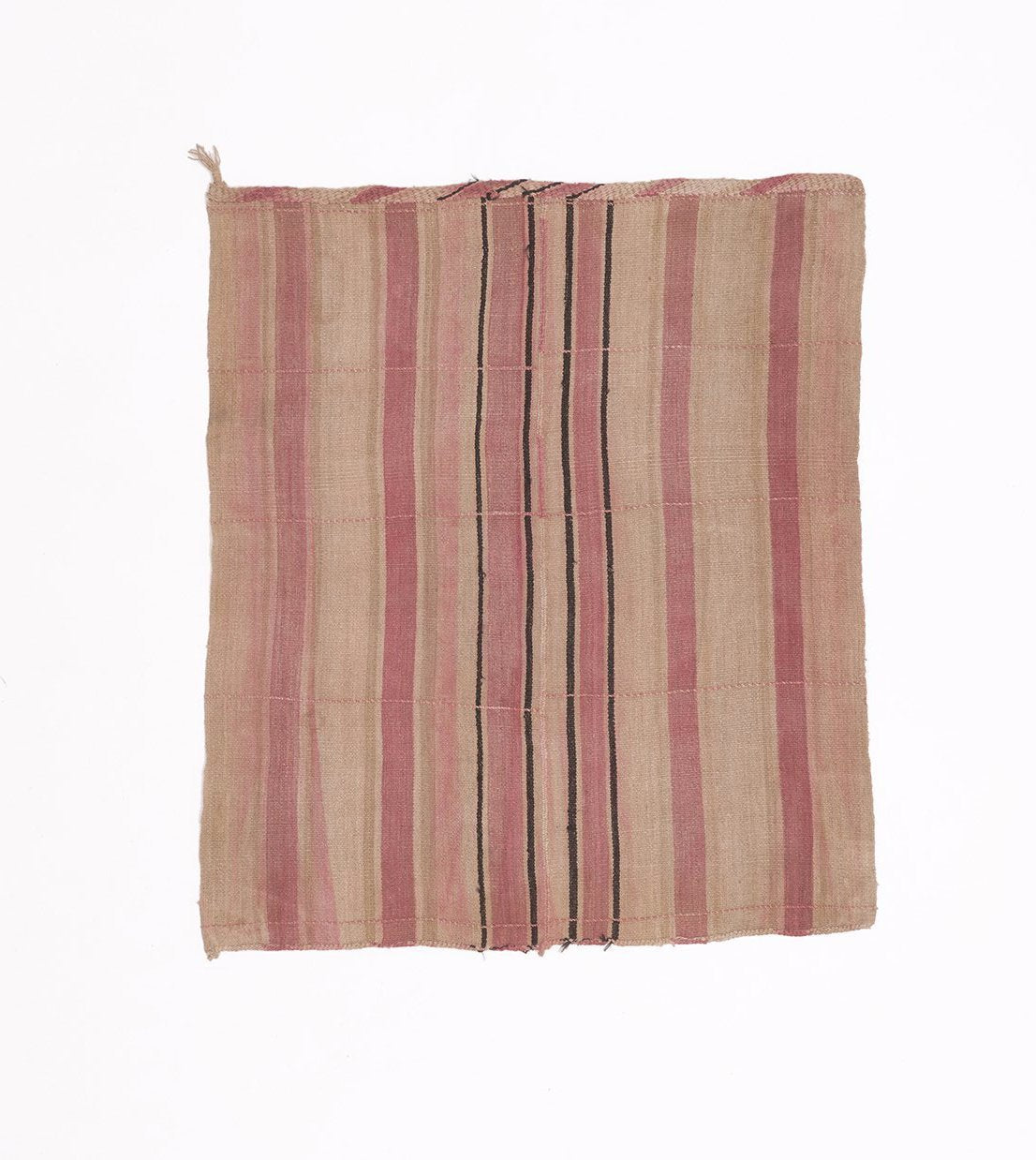 Designer: Rob's Special Collection
$749.00
FREE SHIPPING & FREE RETURNS
The vintage rugs offered in the Hemp Bouquet collection were all handwoven in the Anatolian countryside by village women for their home use. Most date from the mid 1900s. There are regional similarities in design and motifs, yet no two rugs are the same and the diversity is astounding.
Length: 6 feet 7 inches (203 cm)
Width: 5 feet 7 inches (171 cm)
Area: 36 square feet (3.4 square meters)
Weight: 14.02 Pounds (6.36 kilograms)
Condition: Used and washed with light stains and bleeds
This small, nearly square rug was woven in Kastamonu province in the inland Black Sea region of Anatolia on a horizontal frame-tensioned loom. Two warp-faced panels of natural and pink dyed hemp are sewn together along the selvages, with the narrow goat hair stripes toward the center. Four natural and pink dyed supplemental weft bands twist their way across the field. One end is rolled and the other is finished with a robust rope-like diagonal plait tied at the corner.
These rugs were used in the home, and also outside as a tarpaulin for drying crops. In this particularly elaborate example, the originally red dyed hemp yarn faded to a lovely soft pink tone, while the goat hair stripes center the overall symmetrical design. The tough plaited ends are wonderfully rustic, and the twisted pink and white bands add extra interest.