Rustic Vintage Hemp Rug - Black Sea Region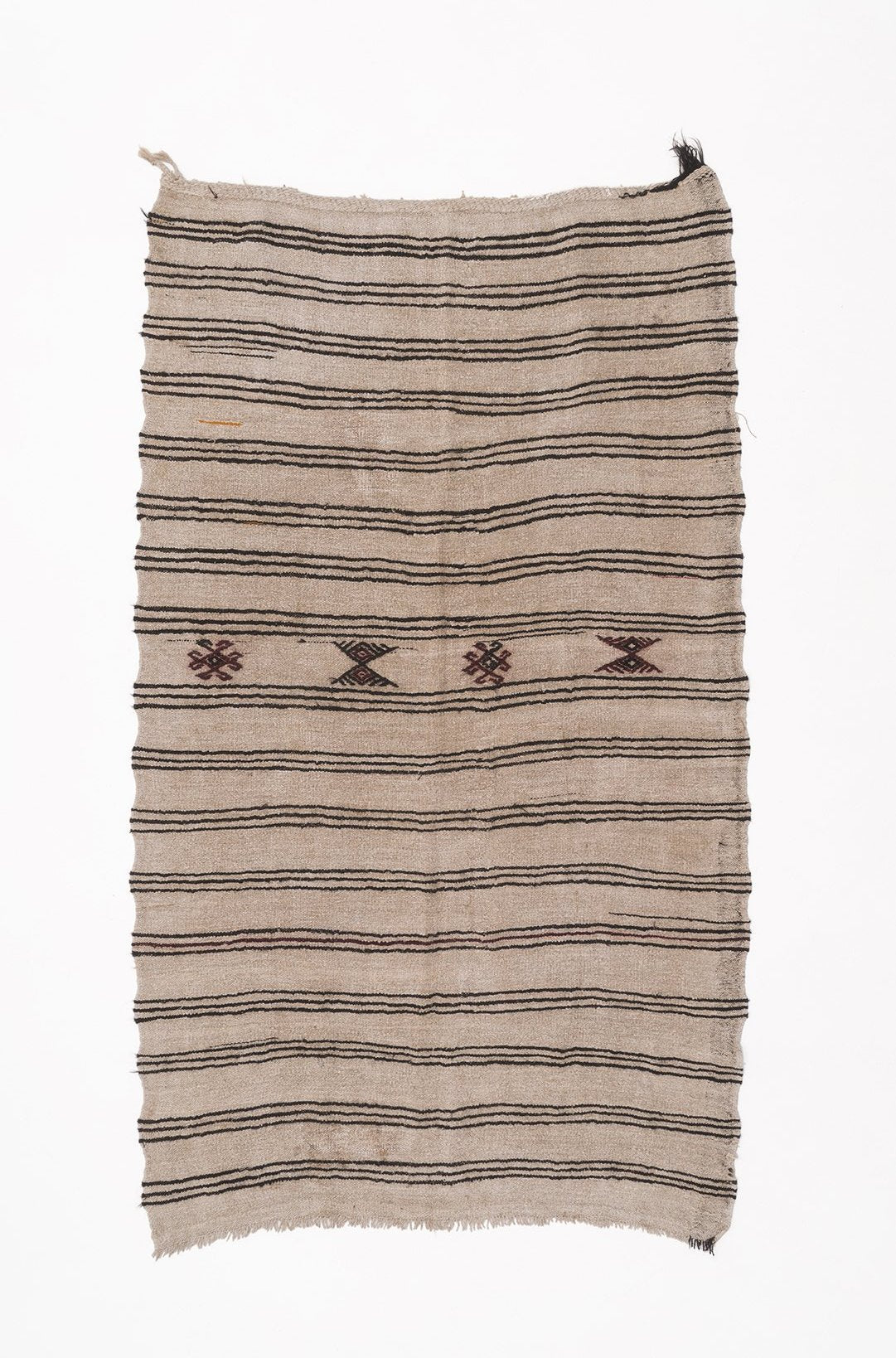 Designer: Rob's Special Collection
$999.00
FREE SHIPPING & FREE RETURNS
The vintage rugs offered in the Hemp Bouquet collection were all handwoven in the Anatolian countryside by village women for their home use. Most date from the mid 1900s. There are regional similarities in design and motifs, yet no two rugs are the same and the diversity is astounding.
Length: 9 feet 6 inches (290 cm)
Width: 5 feet 7 inches (174 cm)
Area: 53 square feet (5.0 square meters)
Weight: 17.55 Pounds (7.96 kilograms)
Condition: Used and washed, small light stains, very good!
This rustic rug was woven on a vertical loom in the inland Black Sea region of Anatolia. The pure hemp foundation is crossed by narrow triple bands of handspun dark brown goat hair. Four complex weft float motifs of natural goat and burgundy dyed wool yarns center the design. Several weft inserts are made with goat hair and one with bright orange synthetic yarn. One end is finished with a short warp fringe, and the other is reverse plaited. Goat hair warp yarns were used along one selvage and appear in the fringe.
This bold rug is a masterpiece of simplicity and will look great on your wall or floor.