Handspun Hand Laid Artisanal Authentic Hemp Rope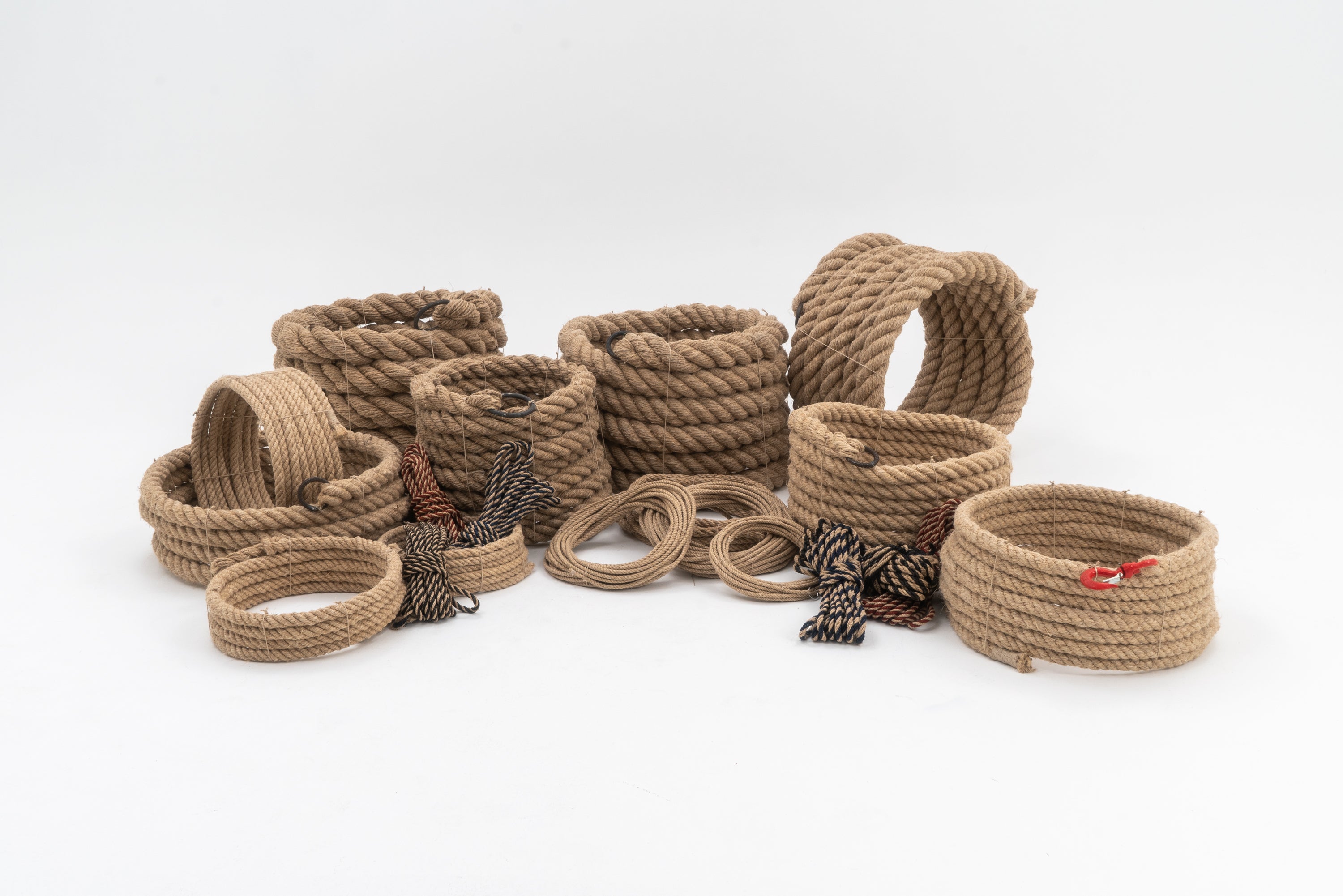 Designer: Kastamonu Rope Artisans
$120.00
FREE SHIPPING & FREE RETURNS
Handspun Hand Laid Artisanal Authentic Hemp Rope in 6 mm, 8mm, 10mm, 12mm, 16mm, 20mm Diameter Options in Natural Shade. We offer our ropes at 30 meters minimum length.
Contact us for your custom rope inquiries please!
Hemp Bouquet grows all the hemp used in our ropes on small family farms where all the fieldwork and processing is done using traditional techniques. Hemp Bouquet ropes are made by hand with time-tested techniques as they have been for centuries. In order to revive a long-standing rope making tradition that was nearly lost, we employ senior rope makers who now teach the next generations their skills. Hemp Bouquet handmade true hemp ropes are perfect for projects requiring historical authenticity. Hemp ropes have been used for millennia for ship's rigging, fishing nets and other nautical uses. Hemp rope stretches little, is strong when wet, and remains durable after decades of exposure to sea salt and sun. Hemp rope becomes softer with age yet retains its strength. Hemp Bouquet ropes will last longer than your lifetime.