Short Dog Leash - Handspun Hand Laid Authentic Artisanal Hemp Rope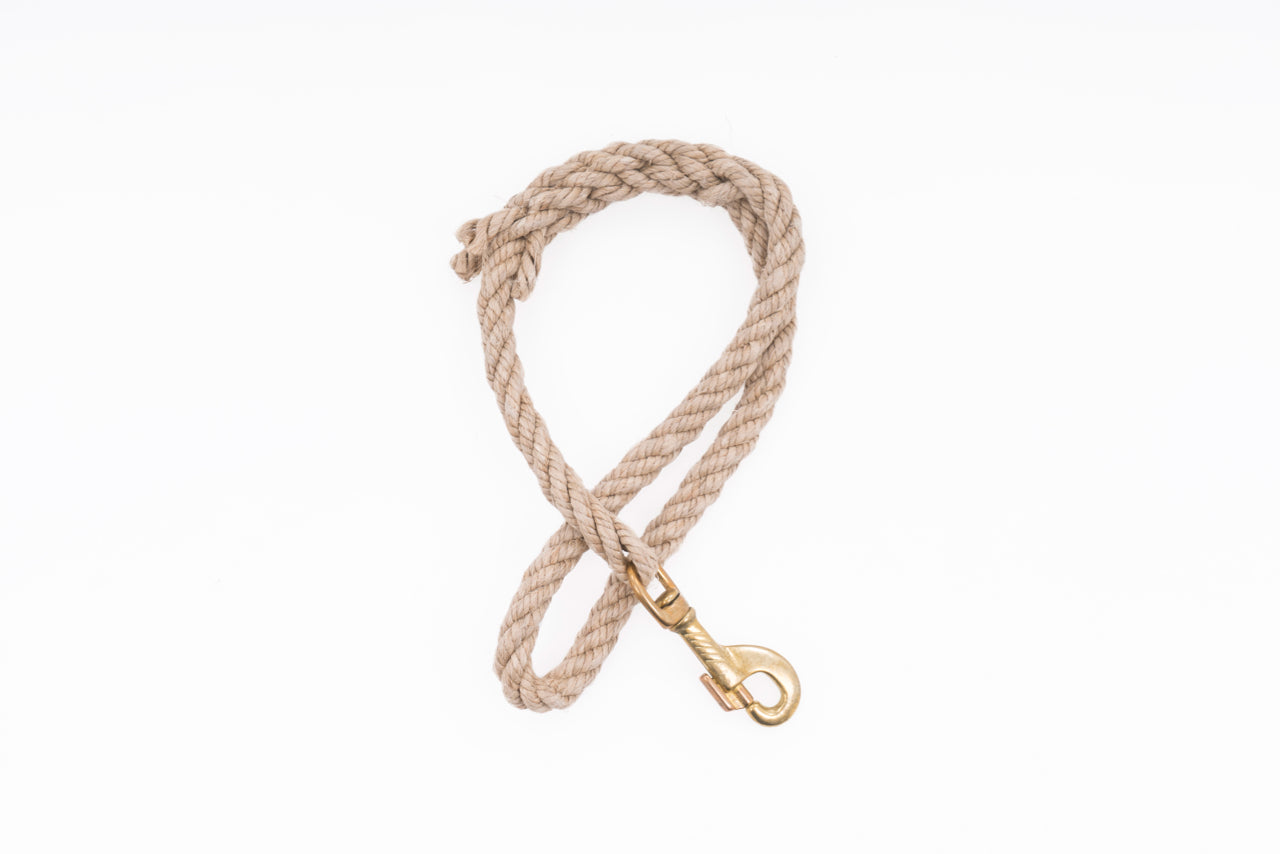 Designer: Kastamonu Rope Artisans
$39.00
FREE SHIPPING & FREE RETURNS
Short dog leashes come in natural, red, blue, green and black color options with stainless steel or brass hasp, with or without a ring for attaching duty bags.
There are two diameters, slightly thinner and thicker, around 9 mm the thinner and around 14 mm the thicker.
Length including clasp is approximately 42 - 45 cm
Hemp Bouquet dog leashes are hand spliced to make the loop, and as the splice tightens during use the yarn ends can be trimmed flush. Our hasps are made of brass or stainless steel, and a duty ring is included as an option for certain models. The hasps are added while laying each individual leash rope, unique only to Hemp Bouquet pure hemp leashes. The environmentally sustainable dyes used in Hemp Bouquet leashes are of the same quality used in all our home furnishings.