Traditional Vintage Hemp Rug - Inland Black Sea Region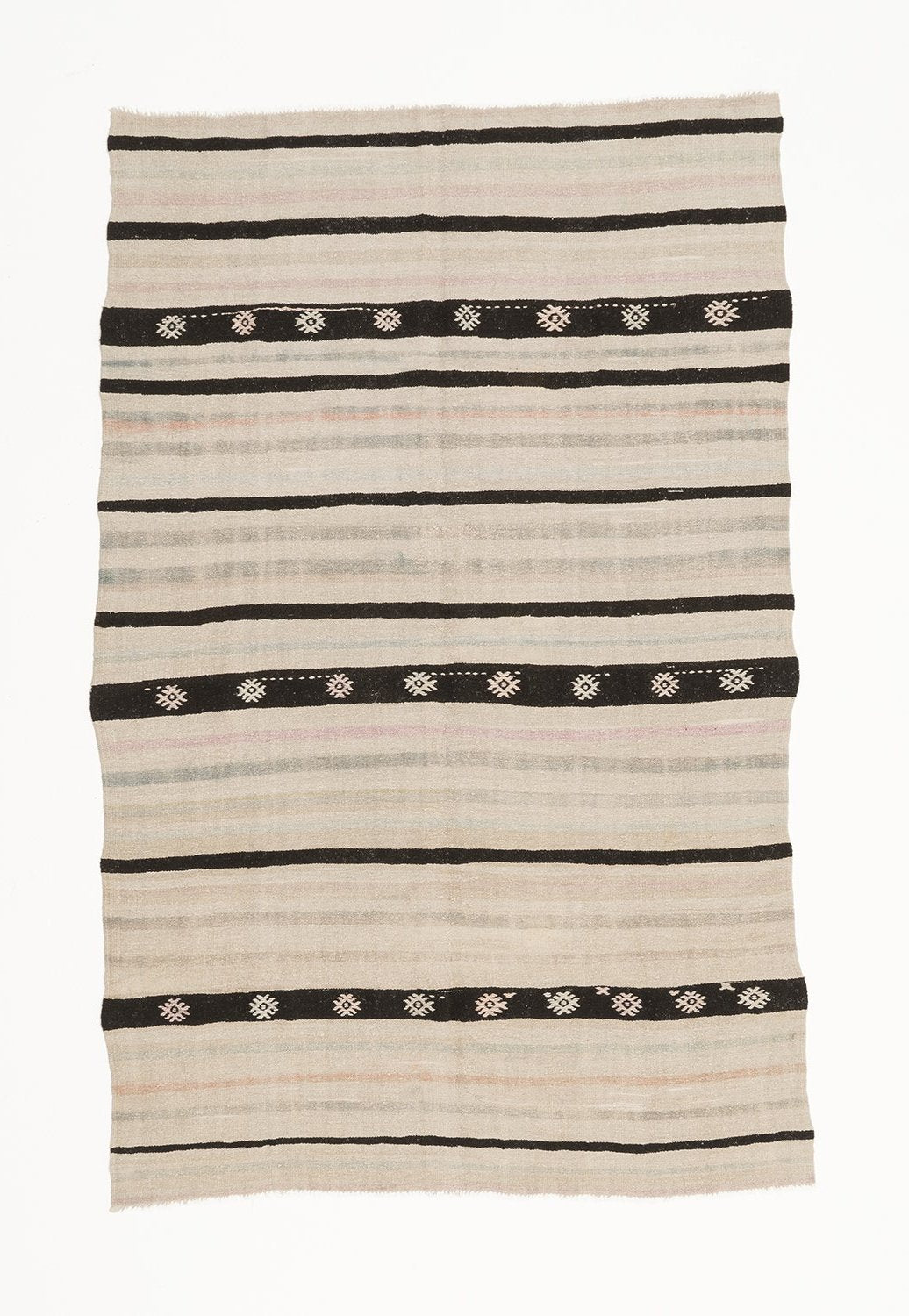 Designer: Rob's Special Collection
$999.00
FREE SHIPPING & FREE RETURNS
The vintage rugs offered in the Hemp Bouquet collection were all handwoven in the Anatolian countryside by village women for their home use. Most date from the mid 1900s. There are regional similarities in design and motifs, yet no two rugs are the same and the diversity is astounding.
Length: 9 feet 2 inches (280 cm)
Width: 5 feet 7 inches (170 cm)
Area: 51 square feet (4.7 square meters)
Weight: 20.72 Pounds (9.40 kilograms)
Condition: Lightly used and washed, excellent
This traditional vintage hemp rug was woven in the inland Black Sea region of Anatolia. The dark brown bands are handspun goat hair, separated by a handspun hemp field. Colored bands and weft float "burdock" motifs woven of light pink or blue hemp, now muted by years of sunlight and washing, are characteristic of this region. The warp and simple white fringe are white cotton yarn.
The narrow and unequally spaced goat and hemp weft bands lend an attractive contrast to the central design of three wide goat bands embellished with evenly spaced hemp motifs. The rug's slightly asymmetrical shape and wavy selvages add additional charm to this hand-woven village textile.