Vintage Rustic 100% Pure Hemp Rug - Aegean Region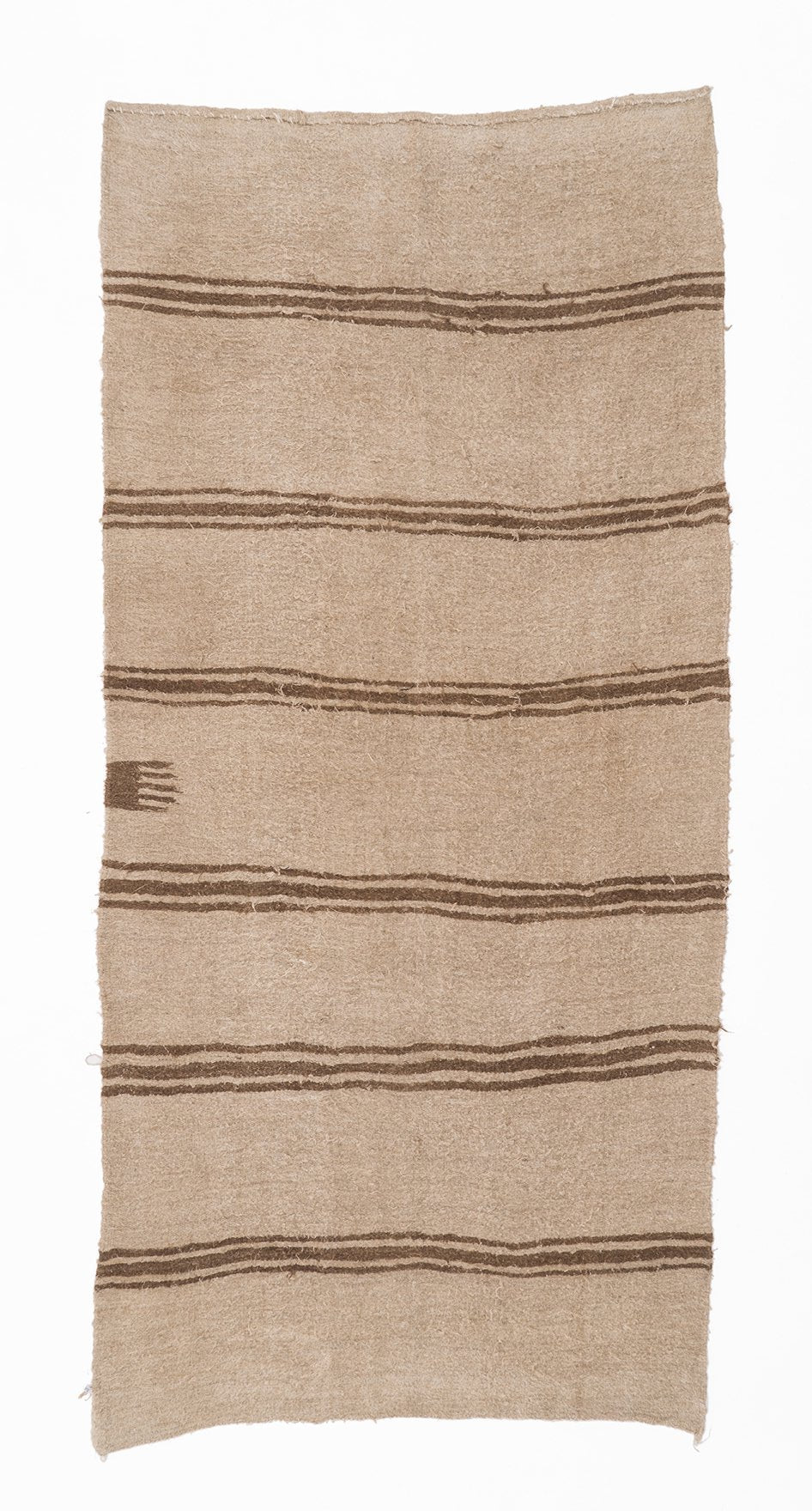 Designer: Rob's Special Collection
$1,499.00
FREE SHIPPING & FREE RETURNS
The vintage rugs offered in the Hemp Bouquet collection were all handwoven in the Anatolian countryside by village women for their home use. Most date from the mid 1900s. There are regional similarities in design and motifs, yet no two rugs are the same and the diversity is astounding.
Length: 12 feet 3 inches (375 cm)
Width: 5 feet 9 inches (178 cm)
Area: 71 square feet (6.6 square meters)
Weight: 31.57 Pounds (14.32 kilograms)
Condition: Lightly used with faint stains, otherwise excellent
This rustic 100 percent pure hemp rug was woven in the inland Aegean region of Anatolia on a vertical rug loom. The warp and weft yarns are handspun hemp, and the kilim woven "Hand of Fatima" motif and triple weft bands are all naturally dyed with walnut husks. Kilim woven motifs are only rarely seen in Turkish hemp textiles. The ends are rolled and stitched with hemp thread to prevent raveling and fraying.
The soft earthy colors, wavy weft bands, and uneven selvages lend a rustic feeling to the carefully composed symmetrical design, with Fatima reaching in from afar. A wonderfully simple rug that will fit gracefully in many settings. Perfect for wall mounting.