Vintage Pure Hemp Rug - Aegean Region Anatolia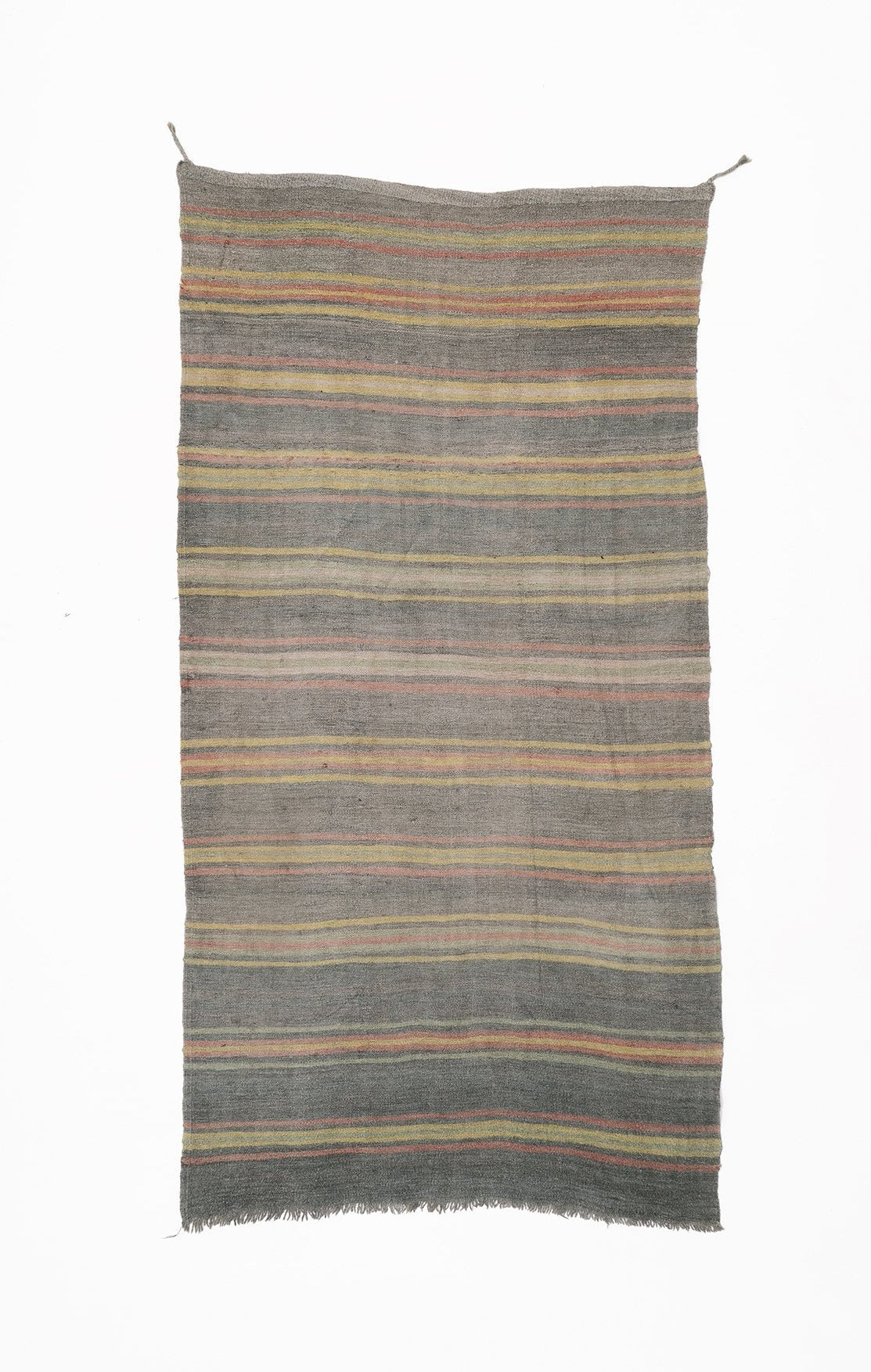 Designer: Rob's Special Collection
$1,499.00
FREE SHIPPING & FREE RETURNS
The vintage rugs offered in the Hemp Bouquet collection were all handwoven in the Anatolian countryside by village women for their home use. Most date from the mid 1900s. There are regional similarities in design and motifs, yet no two rugs are the same and the diversity is astounding.
Length: 10 feet 9 inches (328 cm)
Width: 5 feet 6 inches (168 cm)
Area: 59 square feet (5.5 square meters)
Weight: 19.67 Pounds (8.92 kilograms)
Condition: Lightly used and washed, excellent colors
This spectacular pure hemp rug comes from the inland Aegean region of Anatolia. The black field and multi-colored pastel weft bands are all woven of handspun and dyed hemp yarn, and the warp and fringe finishes are natural hemp. One fringe end preserves the loops from warping the vertical loom, and at the other end the warp yarns are thickly plaited and tied off with corner tassels.
The softly colorful weft bands of alternating pink, orange, yellow and green stretch joyously across a contrasting black field, making a powerfully graceful statement. Robust and reversible. Pure hemp fully dyed rugs are extremely rare. This true hemp rug will make a fine centerpiece for any textile collection.