Vintage Unused Hemp Rug - Inland Aegean Region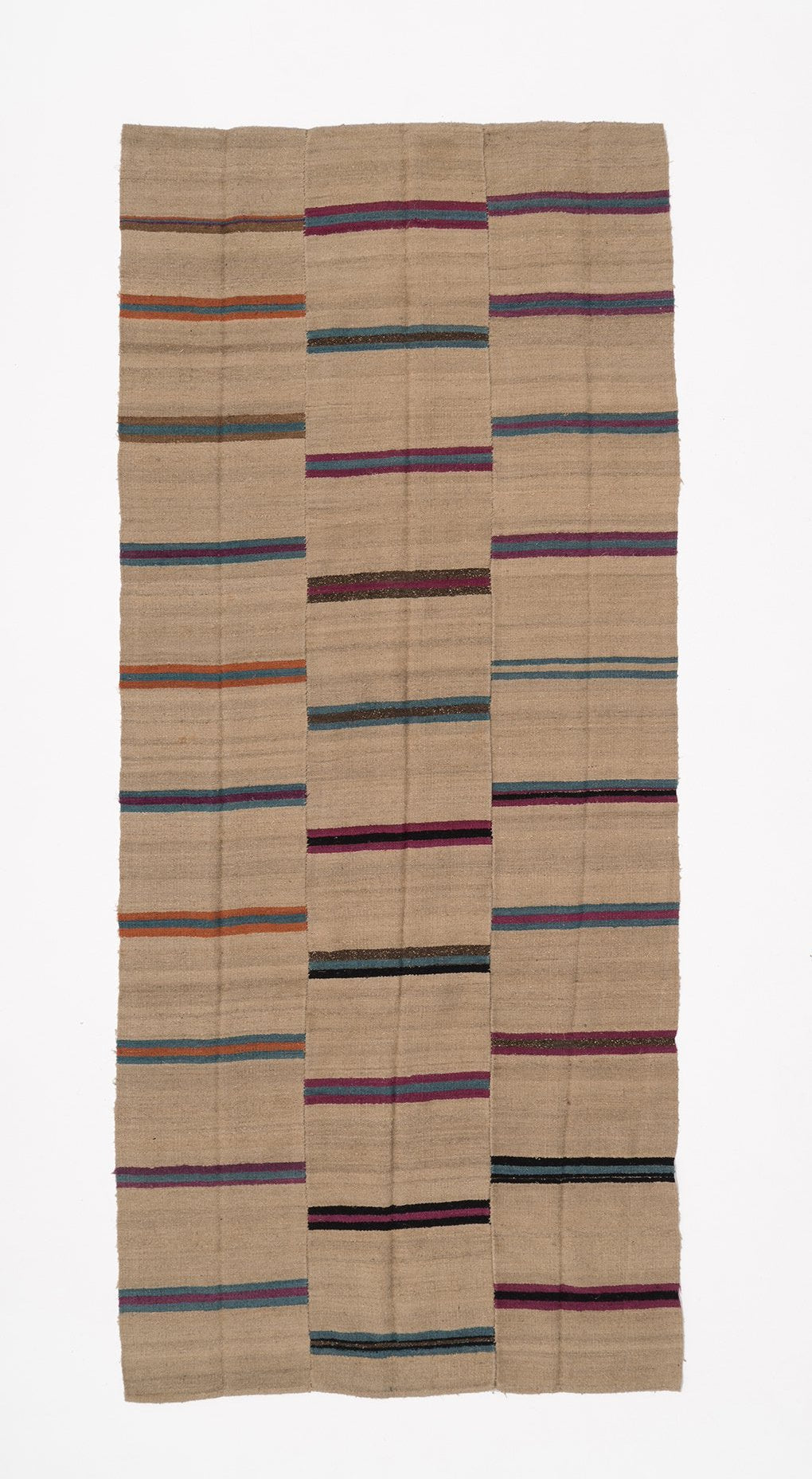 Designer: Rob's Special Collection
$1,699.00
FREE SHIPPING & FREE RETURNS
The vintage rugs offered in the Hemp Bouquet collection were all handwoven in the Anatolian countryside by village women for their home use. Most date from the mid 1900s. There are regional similarities in design and motifs, yet no two rugs are the same and the diversity is astounding.
Length: 12 feet 10 inches (393 cm)
Width: 5 feet 7 inches (172 cm)
Area: 72 square feet (6.7 square meters)
Weight: 21.65 Pounds (9.82 kilograms)
Condition: Unused, lovingly washed, most excellent!
This unused hemp rug was woven in the inland Aegean region, fashioned from a long cloth cut into three sections, then sewn together along the edges. The colorful weft bands are woven of natural goat hair, dyed hemp, and wool. Woven on a hemp warp, with the ends rolled and stitched to prevent raveling.
A well-matched palette of triplet weft bands evenly spaced on a natural hemp field of varying natural shades creates contrasting earthy and colorfully festive impressions. Unused, loom-state hemp rugs are extremely rare and deserve a place of honor in fine homes and exotic textile collections.