Vintage Hemp Warp and Weft Rug - Denizli Province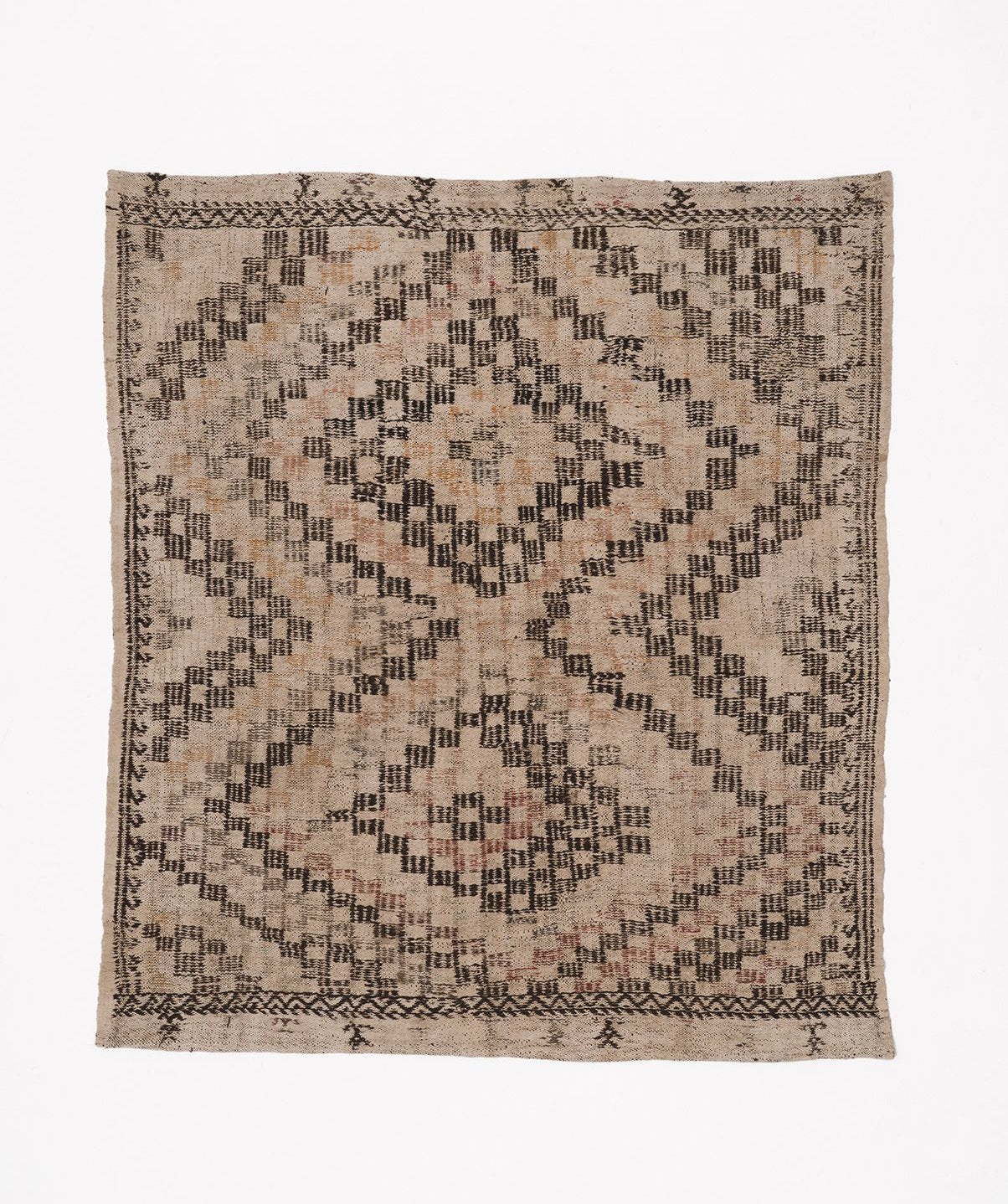 Designer: Rob's Special Collection
$799.00
FREE SHIPPING & FREE RETURNS
The vintage rugs offered in the Hemp Bouquet collection were all handwoven in the Anatolian countryside by village women for their home use. Most date from the mid 1900s. There are regional similarities in design and motifs, yet no two rugs are the same and the diversity is astounding.
Length: 6 feet 9 inches (207 cm)
Width: 6 feet (183 cm)
Area: 40 square feet (3.8 square meters)
Weight: 15.12 Pounds (6.86 kilograms)
Condition: Used and worn, light stains, otherwise good
Woven in Denizli province in the inner Aegean region, this floating weft, nested lozenge design is characteristic of wool rugs from the area, but is rarely seen in hemp warp and weft rugs. Small rectangles of black goat hair and orange wool form two concentric diamonds patterns covering the entire field, bounded by ranks of auspicious "ram's horns" along the selvages, and the wave-like "water" motif with a row of feminine "hands on hips" motifs across each end. Nearly square hemp rugs are uncommon. The ends are rolled and stitched to prevent raveling.
Complex nested diamond patterns fill the entire field of this well-crafted and highly symmetrical rug. Fits neatly under a small dining table, and looks great on the wall.