Pure Hemp Vintage Rug - Aegean Region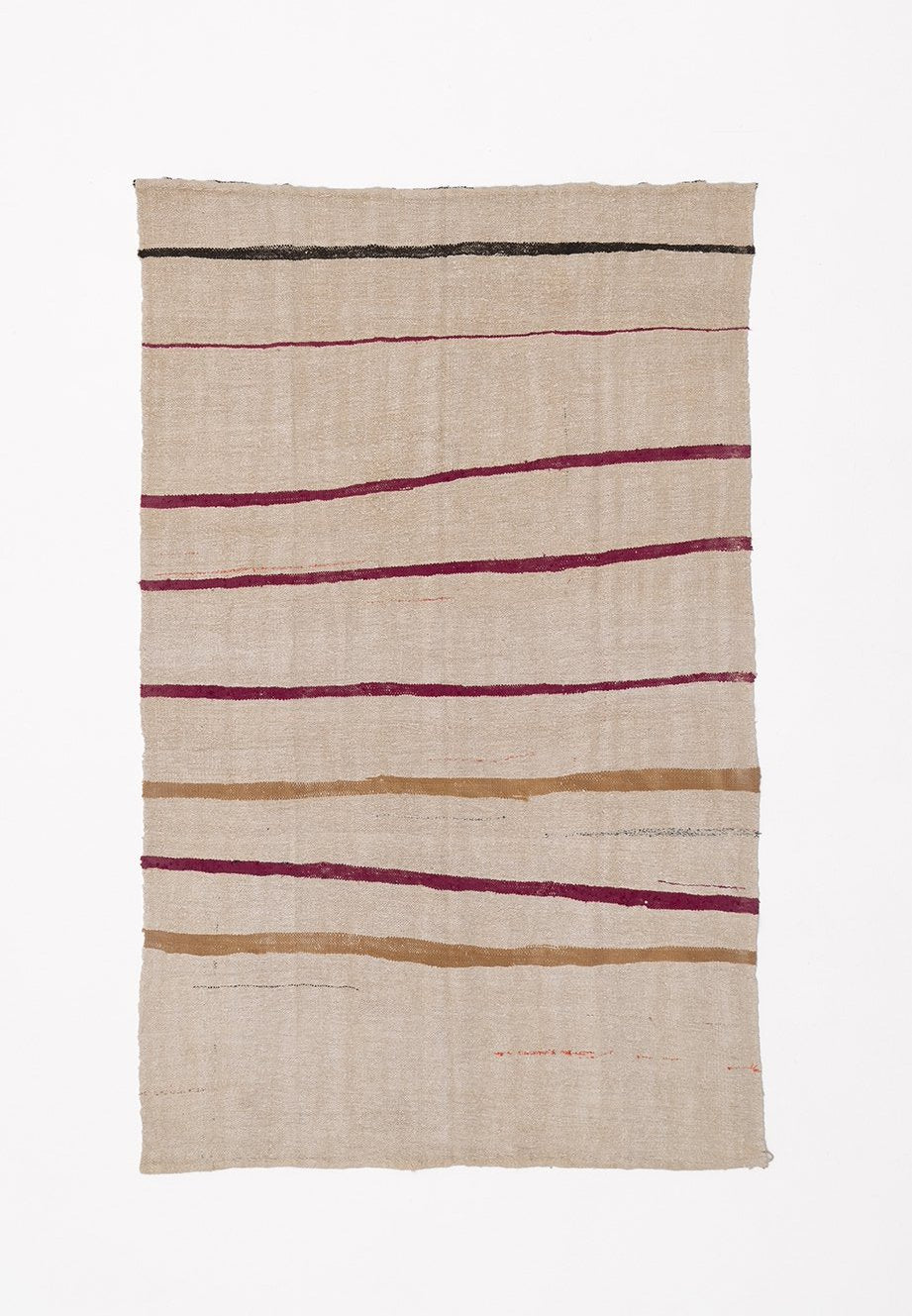 Designer: Rob's Special Collection
$899.00
FREE SHIPPING & FREE RETURNS
The vintage rugs offered in the Hemp Bouquet collection were all handwoven in the Anatolian countryside by village women for their home use. Most date from the mid 1900s. There are regional similarities in design and motifs, yet no two rugs are the same and the diversity is astounding.
Length: 7 feet 9 inches (237 cm)
Width: 4 feet 11 inches (151 cm)
Area: 38 square feet (3.5 square meters)
Weight: 11.16 Pounds (5.06 kilograms)
Condition: Lightly used and washed, excellent
This unique rug was likely woven somewhere in the inland Aegean region. The foundation is pure hemp, and the colorful bands are woven with dyed wool and goat hair  yarns. The weft bands show small pattern breaks, and there are several short weft inserts, both indications that two girls wove this rug together, seated before a vertical loom as they learned basic weaving skills from their elders. The warp ends are rolled and stitched to prevent raveling.
Very uncommon. Naïve craft bordering on modern abstract art. A fantastic addition to a wall installation. This is a great textile!