Intricately Woven Vintage Rug - Gümüşhane Province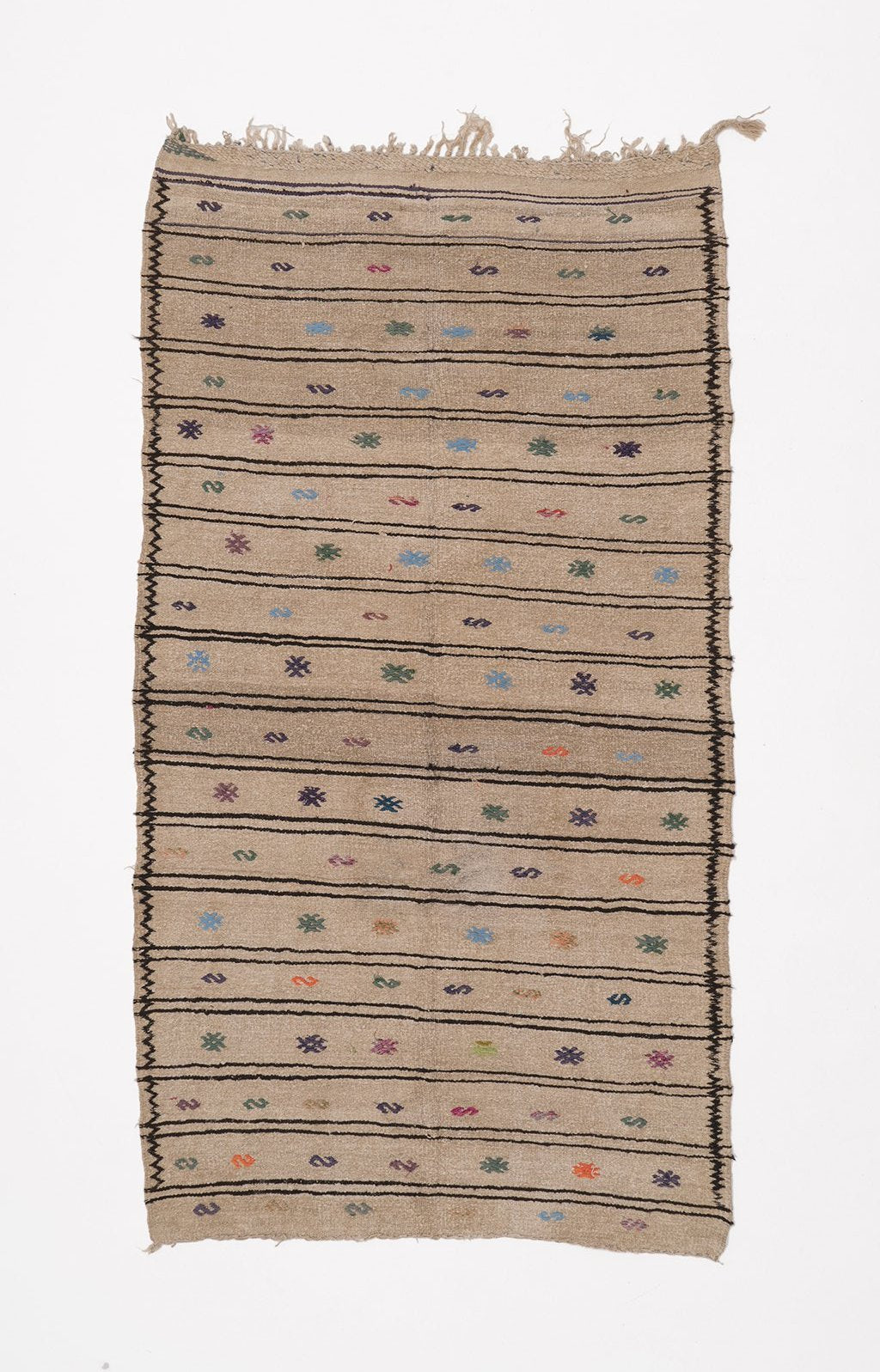 Designer: Rob's Special Collection
$1,199.00
FREE SHIPPING & FREE RETURNS
The vintage rugs offered in the Hemp Bouquet collection were all handwoven in the Anatolian countryside by village women for their home use. Most date from the mid 1900s. There are regional similarities in design and motifs, yet no two rugs are the same and the diversity is astounding.
Length: 10 feet 3 inches (313 cm)
Width: 5 feet 5 inches (166 cm)
Area: 54 square feet (5.2 square meters)
Weight: 24.16 Pounds (10.96 kilograms)
Condition: Lightly used and washed, great!
This intricately woven rug comes from Gümüşhane province in the inland Black Sea region of Anatolia. The warp and weft are handspun hemp yarn and the motifs are woven with natural black goat hair or brightly dyed wool and synthetic yarns. The goat hair zig-zag motif along the selvages, and paired narrow weft bands, with alternating rows of colorful evenly spaced small "hook" and "burdock" motifs, are characteristic of rugs from this region. One end consists of interlocked loops, and the other end is plaited and finished with a knotted fringe.
Finely crafted medium size rug of symmetrical design, with fine details and contrasting saturated colors. Perfect to grace your floor or wall.