Handwoven Special Vintage Rug - Gümüşhane Province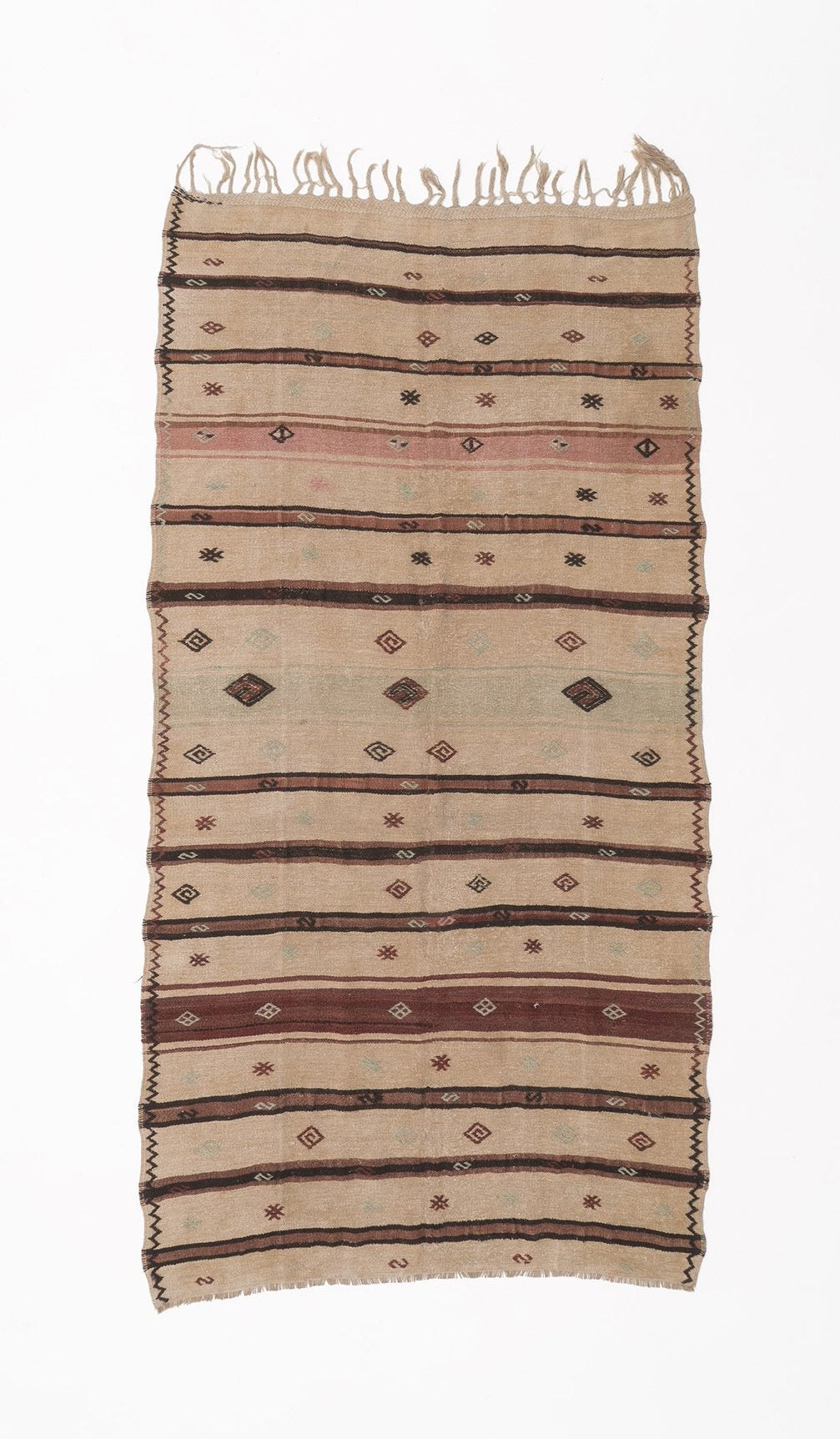 Designer: Rob's Special Collection
$1,099.00
FREE SHIPPING & FREE RETURNS
The vintage rugs offered in the Hemp Bouquet collection were all handwoven in the Anatolian countryside by village women for their home use. Most date from the mid 1900s. There are regional similarities in design and motifs, yet no two rugs are the same and the diversity is astounding.
Length: 10 feet 2 inches (312 cm)
Width: 5 feet 3 inches (160 cm)
Area: 49 square feet (4.5 square meters)
Weight: 23.28 Pounds (10.56 kilograms)
Condition: Used and slightly faded, otherwise great!
This special rug is from Gümüşhane province in the inland Black Sea region of Anatolia and was woven on a vertical loom. The warp and weft are of natural light brown, handspun hemp and the weft bands are woven of handspun natural dark brown goat hair and dyed wool. Faint pink and light blue hemp bands and weft float motifs are visible. An assortment of weft float "hook", 'burdock", "fetters" motifs and various diamond motifs in wool and goat hair adorn the open hemp field, and form the zig-zag selvage motif characteristic of this region. A few subtle weft inserts add random color. One end has a short warp fringe, and the other is finished in a wide plaited band with braided and knotted tassels.
Soft earthy tones impart a warm aura to this finely crafted rug, while a host of motifs provide additional character. A truly fine rug for a discriminating textile collector.