"Blue Dream Frequency" Handwoven Hemp Designer Rug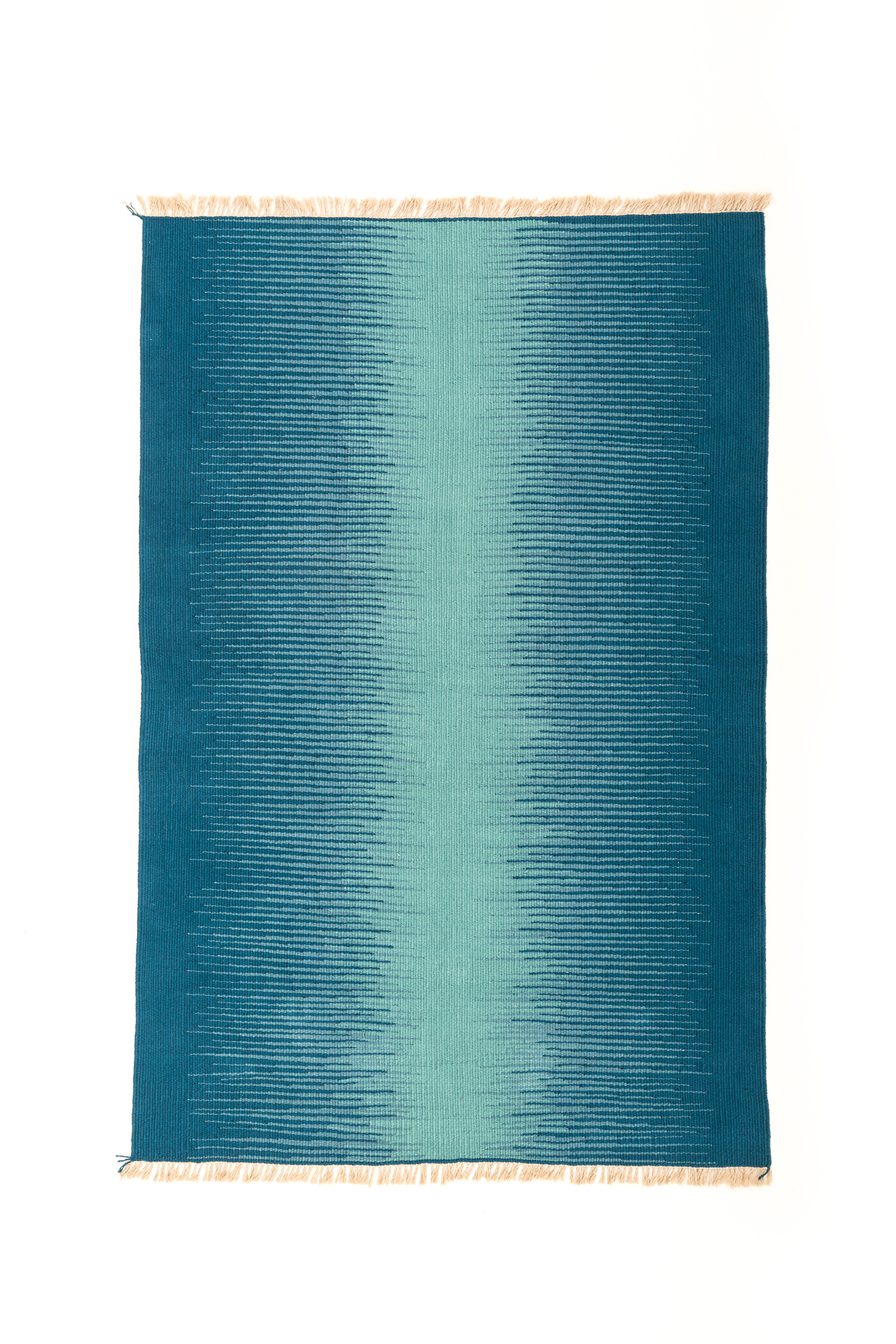 Designer: Seçil Özelmas
$399.00
FREE SHIPPING & FREE RETURNS
Hemp Bouquet designer rugs are handwoven on traditional vertical looms, following age old Turkish kilim weaving techniques much like the rugs in our vintage collection. The Romanian hemp yarn in our rugs is grown on local farms from improved hemp fiber varieties using low environmental impact techniques, and the fiber is processed in a modern long-fiber textile mill without cottonization. Our rugs are made to be cherished and loved through generations, their beauty developing with their age. The hemp yarn used for the warp, the undyed lengthwise threads that constitute the internal structure of the rug, are custom manufactured for us since they are double the standard diameter used in the dyed weft yarns. Our aim in choosing this yarn for the warp is to create a sturdy rug, lying firmly on the floor, without any need for extra padding. We hope our rugs will bring you joy and add a positive spirit to your living or work environment.
Length: 5 feet 11 inches (180 cm)
Width: 3 feet 11 inches (119 cm)
Area: 23 square feet (2.14 square meters)
Weight: 11 Pounds (5 kilograms)
Serenity and peace provided by the hues of blue balance the energy and chaos of interlaying random lines penetrating towards the periphery of the rug.